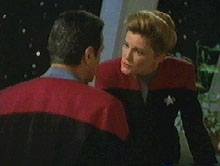 ...and then, Commander, I'm going to
rip that uniform off you and...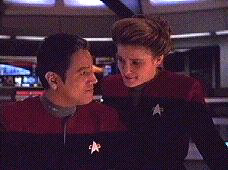 Okay, tonight I'll be Xena,
Warrior Princess and you be...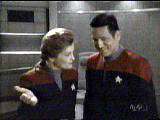 You first. No, you first.
No, really, I insist, you first...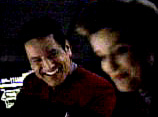 ...and then the bajoran in the chicken
suit said....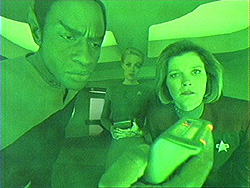 Just exactly how many
bottles of Romulan Ale
did you drink, Commander?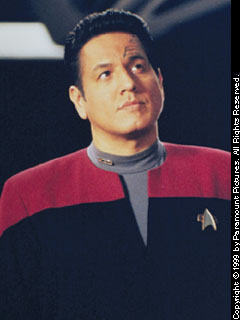 I wonder if her underwear
are Starfleet issue...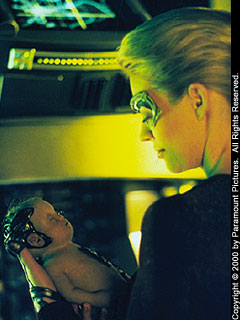 Seven's soft side: "Cease your
expulsion of tears, infant. Your
maternal figure is currently present."
...so then I said, "If you
want a speciman of that from
me, you'll have to rub my..."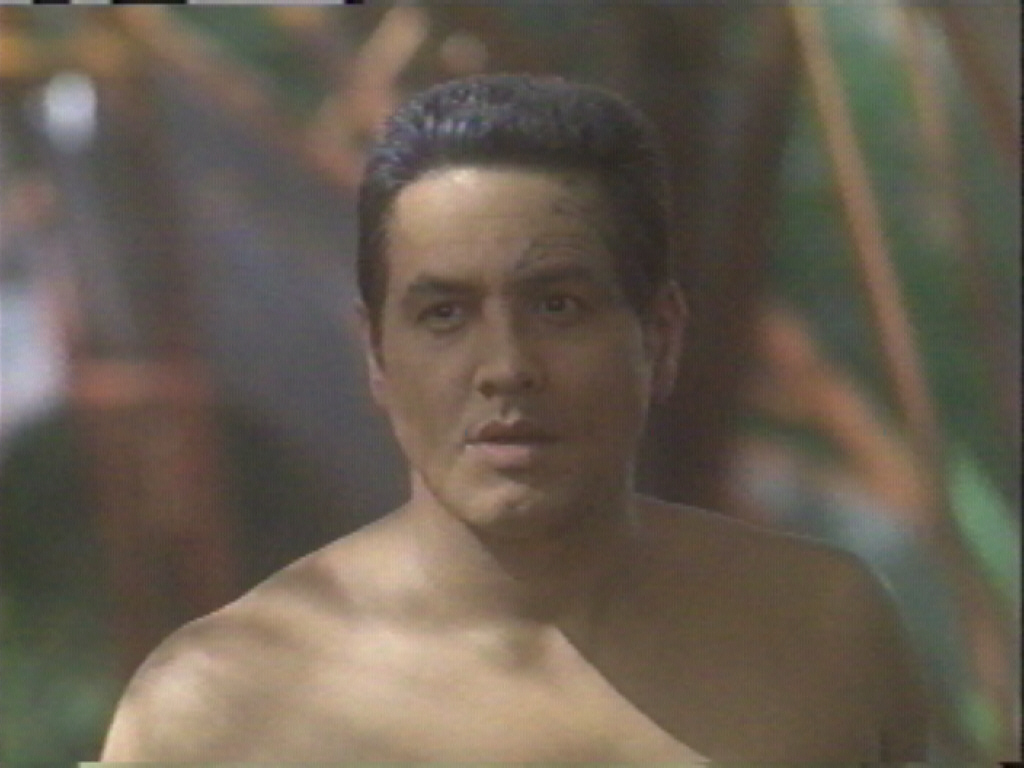 Very funny, Mr. Paris! Now
beam down my uniform!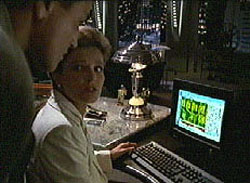 Chakotay, do I read over
your shoulder while your
chatting on Yahoo?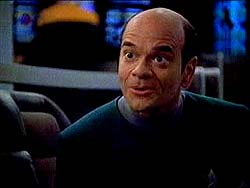 Really?! The Captain is now
dating holograms?!? Lucky me!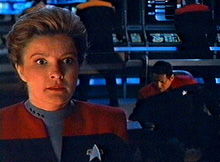 Uh...Captain. The Trelarian
Bird-eating spider Tuvok had
at his station has gotten loose!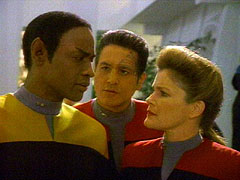 Very well, Captain. Since it has
been so long for you, I will explain
it again. The man's body contains the
fertilizer and the woman's body contains
the eggs...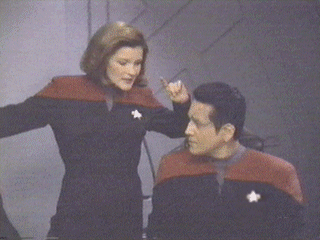 Commander, stop looking at my
chest when I'm talking to you!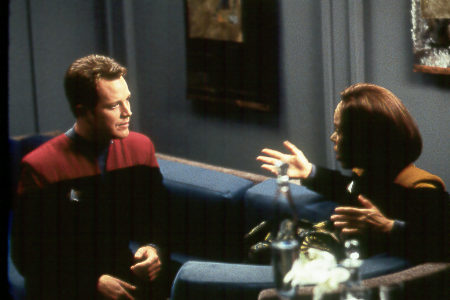 ...and I caught a Sarcadian
bull fish. It was this big!"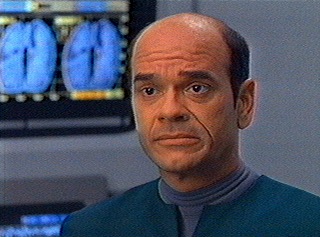 Unfortunately for both of us,
Mr. Neelix, it is time for your
yearly proctology exam.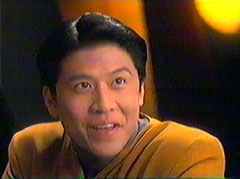 What do you mean you saw Seven
swallow a whole frankfurter?!?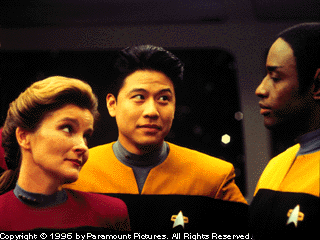 Really, Tuvok! I thought that
part of your anatomy would've
been... bigger.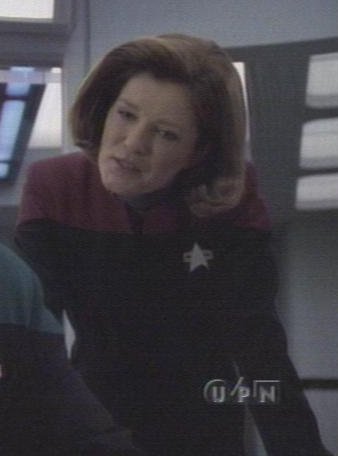 Now Doctor, how about I
examine you this time, hmmmm?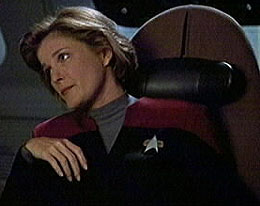 Chakotay, can you really touch
your nose with your tongue?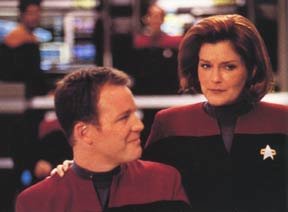 Yes, Mr. Paris. After we play
naked Twister, I thought we
could....
And for my next shadow puppet,
a rabbit!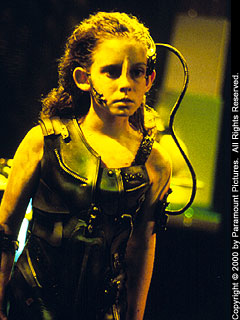 Is it my imagination,
or am I overdressed?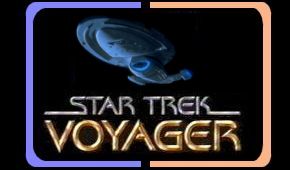 Click the communicator above to return to the top of the page.